Dreamspinner Press
April 5, 2016
ISBN: 978-1-63533-350-3
Cover art: Reese Dante
Genre: Contemporary romance

Available through:
Dreamspinner Press
March 2017 Recommended Read with Gay Book Reviews
​
Top 2017 Reads with Gay Book Reviews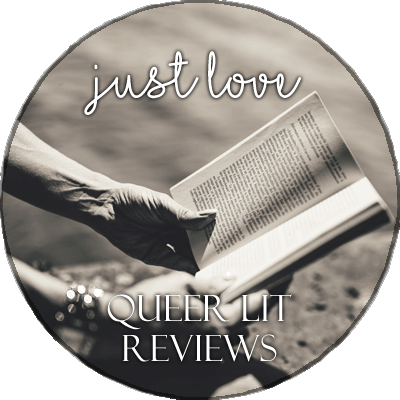 2017 Runner Up Favorite Books with Just Love Reviews
Down on his luck is Gideon Joy's default state. He doesn't know why he expected anything different on his cross-country trip, but not surprisingly, the hits keep coming—literally this time. Gideon strikes a moose with his car in New Hampshire, not only totaling his own vehicle, but damaging one belonging to local construction worker Silas Bright. He has no choice but to stay in Lancaster and take a job that'll pay for the repairs. And in a town so small, Gideon's always running into Silas. What starts as annoyance between them soon blooms into something much more romantic. But when Gideon's notorious bad luck rears its head yet again, how many disastrous dates will Silas be willing to weather before realizing Gideon's not worth it?
Despite Gideon's desire to remain in the quaint community that has accepted him as one of their own, past fears of inadequacy threaten the very joy he left Los Angeles to discover. If he's to find a happily ever after with Silas, Gideon must learn that sometimes it's okay to not be the best. And true happiness might be waiting in a small town nestled among the Great White Mountains.


Read Excerpt.
​
Praise for Joy!
​
​
"Joy was a great, fun and lighthearted story. This author is becoming one to keep an eye on." - The Romance Reviews
​
"This was so sweet I freaking CRIED at the end! I really applaud Ms. Poe for being able to elicit so many emotions in such a short span of pages." - Gay Book Reviews
​
"4 stars for this light and happy novella!" - Gay Book Reviews
​
"I have a couple of books on my to be read list by C.S. Poe, and based on this story, I will definitely be moving those up my reading list!" - Hearts on Fire Reviews
​
"This story was incredibly cute." - Love Bytes
​
"Poe had done way too good a job with the characterizations and the location. I felt as though I knew these people and that town." - Scattered Thoughts and Rogue Words
​
"Ever have that moment when you read a part in a book, stop, go back and reread it just to experience the emotion it gave you all over again? That was this book for me." - Diverse Reader
​
"So, yeah, loved the vibe of the book, loved the characters, loved the romance. I would love for C.S. Poe to give us more Silas and Gideon in the future." - The Novel Approach
​
"I'd definitely recommend checking out this novella. It's cute and funny with lovable characters." - It's About the Book
​
"If I could have another two hundred pages of Silas and Gideon being domestic and teeth-rottingly sweet, I'd be pretty pleased." - Just Love Reviews
​
"Joy was a quick read, with lots of joy peppered throughout and an overall 4 star read!" - Alpha Book Club
​
"Poe manages to pack a lot into Joy and I enjoyed it so much that I would love for the author to revisit the couple and the good people of Lancaster, New Hampshire." - Wicked Reads
​
Featured Bestseller with Dreamspinner Press.
2018 Paranormal Romance Guild Reviewer's Choice Awards 2nd Place in Best LGBT novella